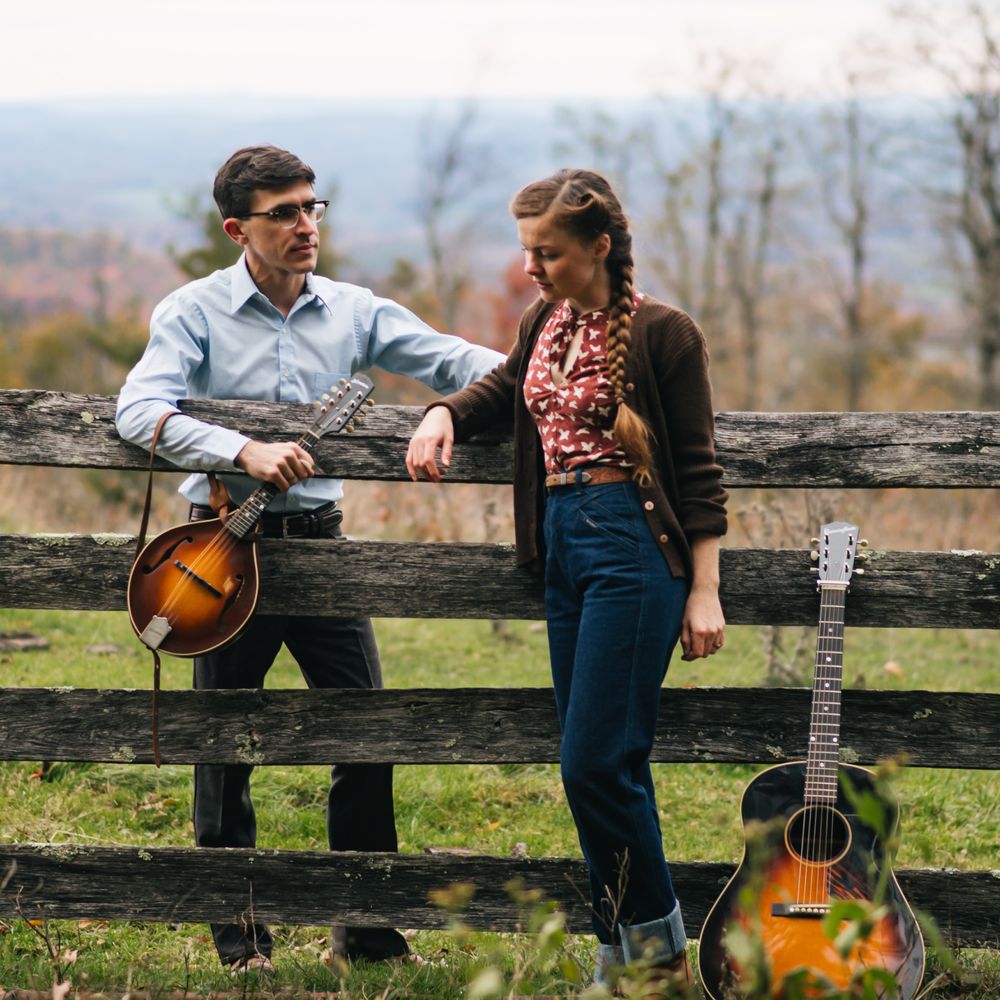 Fine Picking and Sweet Harmonies
Ashlee Watkins & Andrew Small perform music together in a variety of styles including Bluegrass, Country, Old Time, Folk, and Americana. Featuring their exquisite blend of vocal harmony, the duo's versatile sound includes a range of acoustic instrumentation from fiddle and banjo tunes to mandolin and guitar numbers and more. Performing as a duo under their own names, Ashlee and Andrew can also be found performing old time dance music with their string band, The Alum Ridge Boys & Ashlee. 
The Floyd Radio Show
Since 2021, Ashlee and Andrew have been the hosts for The Floyd Radio Show. This old-timey variety show features original jingles, radio skits, and musical guests, and it is recorded in front of a live audience monthly at the historic Floyd Country Store.
Learn more about THE FLOYD RADIO SHOW
Music for TV, Films, and Podcasts
Ashlee and Andrew provided the soundtrack and original theme music for the documentary Rock Castle Home, a film by Dr. Charles Thompson, Professor of the Practice of Cultural Anthropology and Documentary Studies at Duke University. This award-winning documentary film tells the story of an isolated mountain community and its descendants, the history of the Blue Ridge Parkway, and it explores the importance of holding onto stories and a sense of place. The film has been aired on PBS networks around the United States and is now available to stream on their website.
Watch ROCK CASTLE HOME
Ashlee and Andrew provided the soundtrack and original theme music for Season 1 of the podcast The Green Tunnel, in collaboration with a team from the Roy Rosenzweig Center for History and New Media at George Mason University. This podcast series is part of the center's Appalachian Trail Histories project and it tells the stories of the people who have made the trail what it is today and explores how those stories fit into the larger history of the place.
Listen and Learn about THE GREEN TUNNEL